25. MGMT - Oracular Spectacu
lar
MGMT certainly have one of the songs of 2008 on their debut album 'Oracular Spectacular' in the euphoric 'Time To Pretend', and no article about the New York band is complete without some mention of it. Although the rest of the album isn't quite up to the standard of the lead single, this is an album not to be ignored. MGMT have taken the world by storm since the song was first aired, despite their formation way back in 2002, and other songs such as 'Kids' and 'Electric Feel' from the album certainly have that MGMT stamp of psychedelic synthpop which is becoming so popular in recent times. Last.fm rates them as their number one emerging artist of 2008, and its hard disagree on hearing MGMT's irresistable indie pop psychedelia and dreamy synthesized sound.
Time To Pretend (
mp3
)
Buy '
Oracular Spectacular
'
______________________________________________

24. Neon Neon - Stainless Style
Neon Neon is Mercury Prize nominated collaboration between Idm/Hip-Hop producer Boom Bip and Gruff Rhys, lead singer of the band Super Furry Animals. The combination is a strange one. Forget your misconceived preconceptions of Gruff Rhys and think of a hip-hop album, with actual music behind it. The sound is so polished, well produced, and finished that the name 'Stainless Style' could not be more appropriate. Parts of the album shout Cut Copy, whereas others are danceable RnB. This is a truly ecletic album and not in the normal sense of the word. It makes accessible a genre of music many people would simply turn their noses up at, in danceable hip-hop/indie/electropop and in my opinion it fully deserved its Mercury nomination, as well as its place at number 24 on the list.
Raquel (
mp3
)
Buy '
Stainless Style
'
______________________________________________
23. Born Ruffians - Red,
Yellow
& Blu
e
Born Ruffians are a Canadian indie rock/indie pop band who have teamed up with Animal Collective and Grizzly Bear members to create their long awaited debut album (after a series of EPs) 'Red, Yellow & Blue'. The music sounds like a harsher Vampire Weekend, with chorusses of chalky Clap Your Hands Say Yeah! style voices behind very alternative sounding stop-start riffs. The combination means that the entire album has a fantastic rawness, spontanaeity and late summer feel to it. The song 'Hummingbird' featured briefly on an Orange advert demonstrates perfectly their rough harmonies and raw lead guitars.
______________________________________________

22. The Whip - X Marks Destinati
on
The Whip make indie influenced dance music and are currently shaping up to be the best modern candidates to fill the New Order shaped hole in the recent Manchester dance music scene. They adopt many of the traits of the band, but take many more modern influences with equal importance. The sound is much more defined and chrome sounding and the lead singer has much more of a modern musical power in his voice. The song 'Trash' shows this swagger off perfectly with the resonating proclamation of "I Wanna be trashhhh!". Overall this is a good debut album from The Whip.
Sister Siam (
mp3
)
Buy '
X Marks Destination
'

______________________________________________

21. Hot Chip - Made In The Da
rk
Hot Chip's 2008 album is in my opinion a solid release featuring more of the same, but a bit more pop than the experimental electropop we saw on 'The Warning'. The album contains the single 'Ready For The Floor' and other great tracks are 'Touch Too Much' and laid-back 'Made In The Dark'. Hot Chip have demonstrated their sanity quite well on the new album - it is one of the first of their releases which makes some sense. Their lyrics actually refer to real life, which is more than can be said for most Hot Chip songs!
______________________________________________
20. Vampire Weekend - Vampire Wee
k
end
Vampire Weekend make that back-yard kind of spontaneous bongo/acoustic guitar music about nothing in particular. This makes for just an all round fun album from people who clearly don't have a care in the world. The lyrics are simple, catchy and perfectly appropriate to the music. The riffs are effortless, and the afrobeat influence adds an irresistable flair to the album. This is not an album to be missed, especially since it is a debut, and can only be a sign of better things to come.
Cape Cod Kwassa Kwassa (
mp3
)
Buy '
Vampire Weekend
'
______________________________________________

19. Guillemots - Red
Guillemots latest album is a change from Through The Window Pane - but remains irresistable avant-garde pop music with an eccentric and clear delivery. Guillemots sound is characterized by psychedelic, dreamy, twee sounding vocals over sometimes upbeat and sometimes relaxed hazes of background instrumentation for a pop album influenced by classical, theatre, psychedelia, indie rock, dance, and indie pop amongst other things. Fyfe Dangerfield has one of the best voices in the business, and the band members put on one of the best shows around. The album is perfectly up to standard with a strong collection of dream pop tracks, making the list at number 19.
Get Over It (
mp3
)
Buy '
Red
'
______________________________________________

18. Lackthereof - Your Anc
h
or
Lackthereof is the long-running side project of Menomena's Danny Seim, whose individual take on the Menomena formula takes number 18 on my list. It is an odd blend of bass filled post-punk and droned vocals, with the classic Menomena guitar and piano sound less prominent but nevertheless omnipresent in each track. Urgent, cymbal crashing drum lines on an otherwise unrushed selection of tracks make for an unsettling listen and perhaps the oddest cover of the year (of The National's Fake Empire) cements this album's place as a solid, albeit relatively unheard of, candidate for album of 2008.
______________________________________________

17. Spiritualized - Songs In A&
E
Spiritualized is Jason Pierce, solo musician and former member of space rock band Spacemen 3. He creates a very ecletic mix of psychedelic space rock, with influences ranging from soul to orchestral indie rock and shoegaze. The band (whose lineup changes from album to album) formed in 1990 and had minor success with the cover 'Any Way That You Want Me' by The Troggs. Jason Pierce, after a long break and a spell in hospital after his
near death experience
in 2005, has released Spiritualized's first album in 5 years, the aptly named 'Songs In A&E'. The album has a very acoustic feel to it, and the soul influence is stronger than ever. Single 'Soul on Fire' is a great demonstration of what Spiritualized are all about - calm acoustic verses followed by crashing chorusses of soul, shoegaze and psychedelia. The album is a great return from Spiritualized whose individuality, grandeur and listenability one can't help but admire.
Soul On Fire (
mp3
)
Buy '
Songs In A&E
'

______________________________________________


16. The Verve - Forth
I've always classed The Verve as more than just the Britpop they are usually brus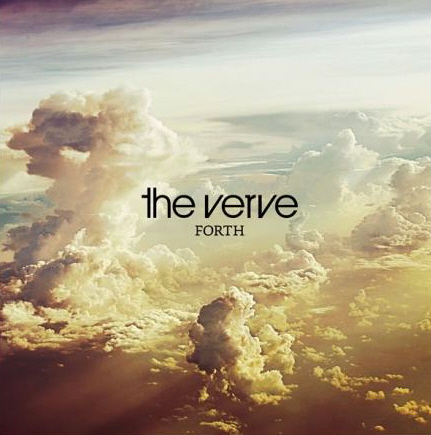 hed aside with, but i suppose this comes naturally to anyone who has heard an album other than 'Urban Hymns', as good as that album is. The Verve's latest album, a decade in the making, further exemplifies The Verve's innate natural ability to make lyrics which sound profound, but really have little or no meaning behind them. The Verve's latest album follows suit and does exactly this, and it's fantastic. Atmospheric opener 'Sit and Wonder' kicks the album off eloquently with the line "I sit and wonder// I often wonder// I sit and wonder about the things she does." Probably The Verve's most 'pop' single so far in 'Love Is Noise' presents the observation that ''Love is noise// Love is pain// Love is noise and i'll sing it again". Lyrics are not, and never have been a strong point for Richard Ashcroft and band. What matters is the way they are delivered, and consistently throughout the album some incredibly strong songs are featured, namely 'Rather Be' and 'Valium Skies' which sounds most like the Verve of the 90s.

15. The Teenagers -
Reality
Check
The Teenagers' Reality Check has been described as 'Kraftwerk doing the soundtrack to a porno film, which can only be a good thing.' They make danceable electropop music, with two light french accents almost spoken over the top. The band were formed originally as a joke, and some of the lyrics make this quite clear. The members are two men and a woman yet the lyrics contain some quite misogynistic content. Free download 'Homecoming' is a perfect example of the kind of accented story-telling synth music The Teenagers create. All in all, this is an interesting album and well worth a listen.
Love No (
mp3
)
Buy '
Reality Check
'


______________________________________________


14. Late Of The Pier - Fantasy Black Channel
This album was extremely hyped and in my opinion has lived up. Single 'Space and the Woods' is a reliable indicator of the content of the debut album from the London four piece which is mainly made up of slightly chaotic alternative electro rock. Urgency and absolute catchiness resides everywhere and the music sounds not unlike Klaxons or Metronomy with the huge synthesized sound they create.
______________________________________________

13. Van She - V
Van She are a band from Sydney, Australia who play danceable pop music in a similar vein to MGMT, The Teenagers, and Friendly Fires. The album is best described as shoegaze combined with 80s disco and laid back electro pop, but 'V' draws influences from everything, from New Order to Tom Vek. Single 'Kelly' is unmistakably and unashamedly 80's, complete with organs, synth bass and a strong disco beat. Other songs sound like a lower pitched M83, with a certain subtle electronica and shoegaze edge evident across the album.
Kelly (
mp3
)
Buy '
V
'

______________________________________________

12. Meursault - Pissing On B
onfires/Kissing With Tongues
Main Article
. Meursault are a scottish folk/punk/electro band from Edinburgh
who released their debut album Pissing On Bonfires/Kissing With Tongues on 15th December on Song, By Toad records. The album has received some attention but nothing like what it deserves. It is an excellent debut, combining fuzzy folk riffs with a crystal castles electroclash sound, retaining on most tracks a clear punk influence. They sound individual enough that it is hard to find things to compare them to, particularly since they have such a distinctive reverbial sound on all their material. Banjos, mixing boards and heavy drumming make this an album not to be ignored.
The Furnace (
mp3
)
Buy '
Pissing On Bonfires/Kissing With Tongues
'
______________________________________________

11. The Black Keys - Attack & Releas
e.
Attack & Release is the fifth full studio album from the psychedelic blues rock duo of vocalist/guitarist Dan Auerbach and drummer/producer Patrick Carney. Production of Attack & Release however on this release was by Danger Mouse (Gorillaz, Gnarls Barkley, Beck). Although the band is rooted in traditional blues rock, the songs have a distinct garage rock edge, drawing obvious comparisons to both The White Stripes and Kings Of Leon. 'Strange Times' was the lead single, and other highlights include the huge riff in the song 'I Got Mine'.
I Got Mine (
mp3
)
Buy '
Attack & Release
'
______________________________________________

He Doesn't Know Why (
mp3
)
Buy '
Fleet Foxes
'

______________________________________________

9. Wolf Parade - At Mount Zoomer
Wolf Parade make exactly the kind of crazy psychedelic folk rock you just can't predict. Taking elements of folk and psychedelia, sounding not unlike an oddly time signature
d Animal Collective, Wolf Parade have made one of the most eccentric albums of the year with song themes ranging from empty cities to sleep disorders. 'Language City' and 'California Dreamer' are dirty overdriven folk songs with shamelessly catchy harmonising acoustic riffs played loud over the skeleton of unconventional indie rock.
'Kissing The Beehive' is a highlight, standing at 10:52 in length, featuring three parts, beginning calmly and coming together at the end to form one of the most epic outros of the year.
______________________________________________
8. The Most Serene Republic - Population
The Most Serene Republic are and indie pop band with prominent instrumental e
xperimentation and sometimes almost progressive structures. The result is an overload of the senses with mild influences also from shoegaze and pop psychedelia. The band are the first on the Arts & Crafts label not related in some way to founders Broken Social Scene, and those are some big shoes to fill. The Most Serene Republic step up to the mark with their blend of complex and entertaining indie pop, with highlights from the instrumental 'Humble Peasants' to 'The Men Who Live Upstairs'.
The Men Who Live Upstairs (
mp3
)
Buy '
Population
'
______________________________________________
7. Foals - Antidotes
Foals is a london five-piece who play indietronica influenced by, amongst other things, math rock and minimalistic techno. The debut album was produced by Dave Sitek of Tv On
The Radio and was released on March 24th. The music incorporates often complex riffs or poly-rhythmical timings combined with a distinct, almost chant like vocal to create dreamy and and original sounding indie rock. The lead singer, Yannis Philippakis says that Sitek 'added a depth. He messed with the spaces around the sounds so there's this weird ambience on all the tracks.'
______________________________________________
6. Get Cape. Wear Cape. Fly - Searching For The Hows And Whys
Get Cape. Wear Cape. Fly is Sam Duckworth from Southend, UK. He writes socially mo
tivated acoustic 'folktronica' songs with an acoustic guitar and initially a laptop, and on the aforementioned second album, a full band. The songs are primarily protest songs but underneath this lie Sam's almost shy, emotion filled vocals and a much more minimalistic sound than previously seen. Kate Nash features on the track 'Better Things'. The album features a full band, but doesn't feel overloaded despite a session drummer, trumpets, violins, synthesizers and more instruments. The album sounds much better produced than the debut, bedroom recorded 'Chronicles of a Bohemian Teenager'. Overall this is an excellent follow up album, making the list at number six, highlights are the disturbing 'Could've Seen It All' and 'This Could Be All'
This Could Be All (
mp3
)
Buy '
Searching For The Hows And Whys
'
______________________________________________

5. This Will Destroy You - This Will Destroy You
The follow up to their critically acclaimed Young Mountain EP of 2006, TWD
Y is more of a post-rock album and less taken with glitch electronics than their 2006 release. The album stands at 51 minutes and was released in late January 2008. The post-rock here is spread through just seven tracks but touches on a huge range of quiet/loud dynamic. TWDY build from a minimalistic pluck of a guitar string into a searing wall of sound, building using a trademark ambience which explores areas not previously explored by most of the more mainstream post-rock bands. The full length album is much more sinister and dark sounding than the EP, which contained a more uplifting selection of tracks. This one of the best few releases of the year, particularly in post-rock, and the band really live up to the name, so beware, because This Will Destroy You.
A Three-Legged Workhorse (
mp3
)
Buy '
This Will Destroy You
'
______________________________________________

4. M83 - Saturdays = Youth
M83s shadowy expanses of shoegazing electronica are back and sounding fuller and wider than ever before. The trademark swirling noise which M83 are known for combined wit
h airy dual vocals makes for an immersive experience all round on the 5th album since their 2001 formation in Antibes, France. At heart this album is newgaze, with electronica and indie rock influences. I justify the albums inclusion at number four with the sheer all round quality of the album. Each track keeps hold of the M83 sound but sounds different and individual. No track is filler, and every track has its place. 'Couleurs' is an eight and a half minute epic of a track, building up from a few keyboard chords to a reverbial landscape of sonic texture for which M83 have become known. Other highlights are 'Graveyard Girl' and 'Kim & Jessie'.
______________________________________________



3. The Hold Steady - Stay Positive
The Hold Steady's latest album (their fourth in five years) is a mix of classic sounding dirty alternative rock with what has been described as 'lyrically dense storytelling' under p
ost-punk musical lines. Distinguishing features of the band and indeed the album are Craig Finn's notoriously gruff voice and the prominent overdriven guitars, piano parts combined with the newly-adopted horn namely in the single 'Sequestered In Memphis'. The album certainly tells a story, Craig Finn described the record as telling 'how to stay true to the ideals you had when you were younger' and 'keeping going and perseverance and the idea of ageing gracefully'. Overall this is a fantastic album, with repeated references and differing viewpoints on many of the lyrical themes brought up in the first three albums, draped convincingly over some of the most intense rock and roll music ever made.
______________________________________________


2. Bon Iver - For Emma, Forever Ago
Bon Iver is Justin Vernon and band, a man who following the break up of his long time band, took a few months out of his day to day life for reinvention and self discovery in a small log cabin in Wisconsin. The result was the truly remarkable For Emma, Forever Ago. This album of strummed folk music is stunning from start to finish, and although it hasn't t
opped my list of best of 2008, i'm certain it has topped many others. The album was independently recorded, mostly on an old four track recorder in Vernon's cabin and has an introvertive, personal sound, capable of making any listener stop in their tracks. Sung primarily in a quivering falsetto with solely an acoustic guitar and a few ambient background noises, Bon Iver manages to create what can only be described as an expanse, particularly evident in 'The Wolves (Acts I and II)' where an occasional decisive acoustic strum forms into a persistent and turbulent outro, creating an atmosphere of intense emotion capable of leaving any crowd with a sense of life-changing satisfaction. For Emma, Forever Ago is quite simply a masterpiece - and soon to be regarded as a modern classic.
The Wolves (Acts I and II) (
mp3
)
Buy '
For Emma, Forever Ago
'
______________________________________________



1. Frightened Rabbit - The Midnight Organ Fight
There is something quite incredible about
Frightened Rabbit's 2008 album The Midnight Organ Fight which left no doubt in my mind that it would be my favourite album of the year. The album beginning, nervous downstrokes and a voice to match, represents the perfect intro to the album which follows, painting the kind of vivid pictures Scott Hutchinson paints so frequently throughout. The metaphors are vague enough never to get a full grip on, and the rhythm just clear enough to hold the song together. After this intro finishes, Frightened Rabbit never return.
The album lyrically and musically is a fresh start, with passionate chorusses, driving instrumentation, and lyrical depth all seen from what was once a small scale Scottish Folk Rock band formed two years ago, who have just recorded their second album. Raw catchiness with honest delivery is everywhere, the music has instant likeability as well as a maturity and depth.
The self-expression in this album is vivid, personal and direct - the song 'Floating In The Forth' (evidently about suicide) describes devastation in these words: "
The door shut shut i was vacuum packed, shrink wrapped out of air//and the spine collapsed and the eyes rolled back, to stare at my starving brain
". Equally, perhaps the best stream of consciousness song of 2008, 'Poke' poses the rather pessimistic question "
Why won't our love keel over as it chokes on a bone? And we can mourn it's passing and then bury it in snow
".
The album is primarily folk, and Frightened Rabbit do not have a bass player, instead creating their huge and varied sound with two guitars, drums and keyboards. No track holds any less presence than the others - throughout the album there is catchiness, depth, lyrical perfection, and a rough round the edges satisfaction which together confirm The Midnight Organ Fight as my album of the year 2008.
______________________________________________
Albums which i needed more time with/came very close to making the list:
Portishead - Third
No Age - Nouns
Sigur Rós - Með Suð Í Eyrum Við Spilum Endalaust
Friendly Fires - Friendly Fires
Cut Copy - In Ghost Colours